Auction Item Preview (item ID: 28351)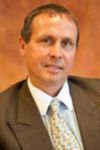 BLM "Lunch with a Leader": JEFFREY DUNHAM
President, Dunham & Associates
This Leader's Auction Dates will be announced Soon!
You'll break bread over a private lunch for two, conversing with one of our own BLM Legacy Leaders and an audience of one: YOU!
Date, Time & San Diego Venue to be determined by mutual agreement. Includes lunch, non-alcholic beverage, taxes/gratuities and one on one time with your selected Leader.
A little background on this Leader:
Jeffrey Dunham founded Dunham & Associates Investment Counsel, Inc. (DAIC) in 1985 with the uncommon idea at that time, that the fees his clients pay should be tied in some way to the performance of the funds they own. He built his reputation and a successful investment advisory firm on performance, with over $100 million in assets in 10 short years.
By the mid-1990's, Jeffrey was approached by other advisors wanting to offer his performance based funds. This marked a watershed moment for DAIC, soon proving that distribution through other advisers and broker/dealers was a great way to build a business far beyond the scope of an individual practice.By 1999, DAIC had grown to manage over $200 million in assets through its Sub-Advisers and added sales professionals throughout the U.S. to market to other advisors.
As client demands increased, DAIC's services grew to include investments management services, fixed income and cash management, asset protection and ultimately wealth transfer strategies; leading to the birth of Dunham Trust Company (DTC)* in 1999.
When the market turned bearish at the start of the 21st century and many investors wondered what they were paying investment managers for in the face of significant losses, the appeal of performance based funds really piqued the interest of savvy investors. This continued to fuel the growth of DAIC to roughly $300 million in assets by the end of 2002.
In December 2004, DAIC launched public mutual funds based on tried and true performance fee incentives similar to its private funds. Today, DAIC manages over $600 million in assets through its Sub-Advisers funds and has scaled the company to manage billions.
Much of the DAIC success story can be attributed to Jeffrey's determination to stand firm by the niche he's created. His willingness to introduce performance based fees and compensation as an integral component of helping align the interests of all parties has resulted in establishing client and advisor relationships that span generations. DAIC is built on leadership, not following the crowd or latest trends. Jeffrey did not build DAIC to be a commodity business and has never tried to be all things to all people.
As DAIC strives toward its goal of $5 billion in assets under management and beyond, Jeffrey remains true to the tenet on which he founded his company: Performance Counts.
For more information on Jeffrey Dunham:
http://www.wealthlegacycenter.org/testimonials/3358-2/