Auction Item Preview (item ID: 28353)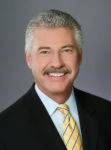 BLM "Lunch with a Leader": BILL GEPPERT
President & CEO, Economic Development Corporation
This Leader's Auction Dates will be announced Soon!
You'll break bread over a private lunch for two, conversing with one of our own BLM Legacy Leaders and an audience of one: YOU!
Date, Time & San Diego Venue to be determined by mutual agreement. Includes lunch, non-alcholic beverage, taxes/gratuities and one on one time with your selected Leader.
A little background on this Leader:
Bill brings his business acumen and deep relations in the community developed while he was the Senior Vice President and General Manager of Cox Communications to give back and make a difference in San Diego.
With more than 30 years experience in the telecommunications industry, he brings vision and charismatic leadership to his role as chair of Our Greater San Diego Vision, as well as to The Foundation's board. He headed Cox Communications in San Diego since 1995, retiring in 2011.
Bill has personally received numerous honors, including the National Cable & Telecommunications Association National Leadership Award, San Diego Business Journal's Business Person of the Year, YMCA Civic Leader of the Year, and the Union of Pan Asian Government's Courageous Leader of the Year Award.
He serves on the boards of The Campanile Foundation and Sharp Healthcare. He was the former chair of the San Diego Regional Economic Development Corporation and San Diego Regional Chamber of Commerce. Bill received his BA from the University of South Florida and completed Stanford's Executive Program.
For more information on Bill Geppert:
http://www.wealthlegacycenter.org/testimonials/william-bill-geppert/