Auction Item Preview (item ID: 28356)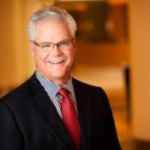 BLM "Lunch with a Leader": MIKE MURPHY
President and CEO, SHARP Hospital
This Leader's Auction Dates will be announced Soon!
You'll break bread over a private lunch for two, conversing with one of our own BLM Legacy Leaders and an audience of one: YOU!
Date, Time & San Diego Venue to be determined by mutual agreement. Includes lunch, non-alcholic beverage, taxes/gratuities and one on one time with your selected Leader.
A little background on this Leader:
Mike Murphy is president and chief executive officer of Sharp HealthCare. Murphy oversees a workforce of more than 16,000 employees, 2,600 affiliated physicians and 2,100 volunteers. They provide care and service in a fully integrated not-for-profit system that includes four acute-care hospitals, three specialty hospitals, two affiliated medical groups, five urgent care centers, three skilled nursing facilities, home health, hospice, state-of-the-art outpatient facilities and a health plan.
Murphy, whose career in health care spans more than 30 years, was appointed to his position in June 1996. Under Murphy's direction, Sharp has dedicated itself to The Sharp Experience, which is transforming the health care experience for employees, physicians and customers. This focus on purpose, worthwhile work and making a difference has led to increased employee, physician and patient satisfaction, as well as enhanced loyalty and improved outcomes as Sharp strives to fulfill its vision of becoming the best place to work, practice medicine and receive care.
For more information on Mike Murphy:
http://www.wealthlegacycenter.org/testimonials/mike-murphy/