Auction Item Preview (item ID: 28357)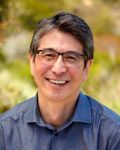 BLM "Lunch with a Leader": CHRIS SHIMOJIMA
Immediate Past CEO, Provide Commerce
This Leader's Auction Dates will be announced Soon!
You'll break bread over a private lunch for two, conversing with one of our own BLM Legacy Leaders and an audience of one: YOU!
Date, Time & San Diego Venue to be determined by mutual agreement. Includes lunch, non-alcholic beverage, taxes/gratuities and one on one time with your selected Leader.
A little background on this Leader:
Chris Shimojima is the Chief Executive Officer of Provide Commerce, Inc., one of San Diego's leading e-commerce retailers. Provide Commerce operates ProFlowers, which revolutionized the way Americans send and receive flowers when it shipped its first bouquet for Valentine's Day of 1998. Since then, the company has grown its portfolio of brands to include Personal Creations, Shari's Berries, Cherry Moon Farms, ProFlowers, ProPlants, Gifts.com and Sincerely.
Chris has 20+ years of world-class leadership in brand management, direct marketing, e-commerce and customer-focus to his role as CEO. Prior to Provide Commerce, he worked at Nike, Inc. where he was the Vice President of Global e-Commerce, a division he helped to grow from $80 million when he started at Nike in 2006 to more than $500 million today. In this position, Chris oversaw the direct-to-consumer ecommerce businesses globally for Nike Brand, Cole-Haan, Converse, and Hurley.
Chris joined Nike from Sears Holdings Inc. where he served as the VP/GM of their direct-to-customer businesses that included Sears.com, Kmart.com, Kenmore.com, and a portfolio of specialty catalogs (grew to $900M+ during his tenure). As the GM, Chris was responsible for driving profitable revenue growth by directing all critical business functions – merchandising, online marketing, site experience, catalog creative and circulation planning, customer care and supply chain/fulfillment operations. His experience before Sears spans large well–known companies including: AT&T, Nestlé, Pepsi-Cola and P&G and smaller company experience at start-ups like Kozmo.com.
For more information on Chris Shimojima:
http://www.wealthlegacycenter.org/testimonials/3709-2/