Auction Item Preview (item ID: 30076)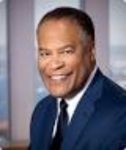 BLM "Lunch with a Leader": Jessie Knight
Chairman, San Diego Gas & Electric Co. (SDG&E)
This Leader's Auction Dates will be announced Soon!
You'll break bread over a private lunch for two, conversing with one of our own BLM Legacy Leaders and an audience of one: YOU!
Date, Time & San Diego Venue to be determined by mutual agreement. Includes lunch, non-alcholic beverage, taxes/gratuities and one on one time with your selected Leader.
A little background on this Leader:
Jessie J. Knight is chairman of San Diego Gas & Electric Co. (SDG&E); chairman of Southern California Gas Co. (SoCalGas), an affiliate of SDG&E; and executive vice president of external affairs for Sempra Energy. SDG&E is a regulated public utility that provides service to 3.4 million consumers through 1.4 million electric meters and more than 861,000 natural gas meters in San Diego and southern Orange counties.
Previously, Knight served as chairman and chief executive officer of SDG&E from 2010 to 2013. Prior to that, he was executive vice president of external affairs for Sempra Energy.
Before joining Sempra Energy in 2006, Knight served for seven years as president and chief executive officer of the San Diego Regional Chamber of Commerce, which represents 2,800 companies with more than 400,000 employees. The San Diego chamber is the largest business organization in California and the third largest chamber of commerce in the western United States.
From 1993 to 1999, Knight served as commissioner for the California Public Utilities Commission (CPUC), after being appointed by then-Gov. Pete Wilson. The agency has regulatory oversight for California's energy, telecommunications, railroad, transportation and water industries.
His earlier positions include executive vice president of the San Francisco Chamber of Commerce, vice president of marketing for the San Francisco Chronicle and San Francisco Examiner newspapers, and domestic and international operations at Dole Food Company Inc.
For more information on Jessie Knight:
http://www.wealthlegacycenter.org/testimonials/jessie-j-knight/